Everything Old is New Again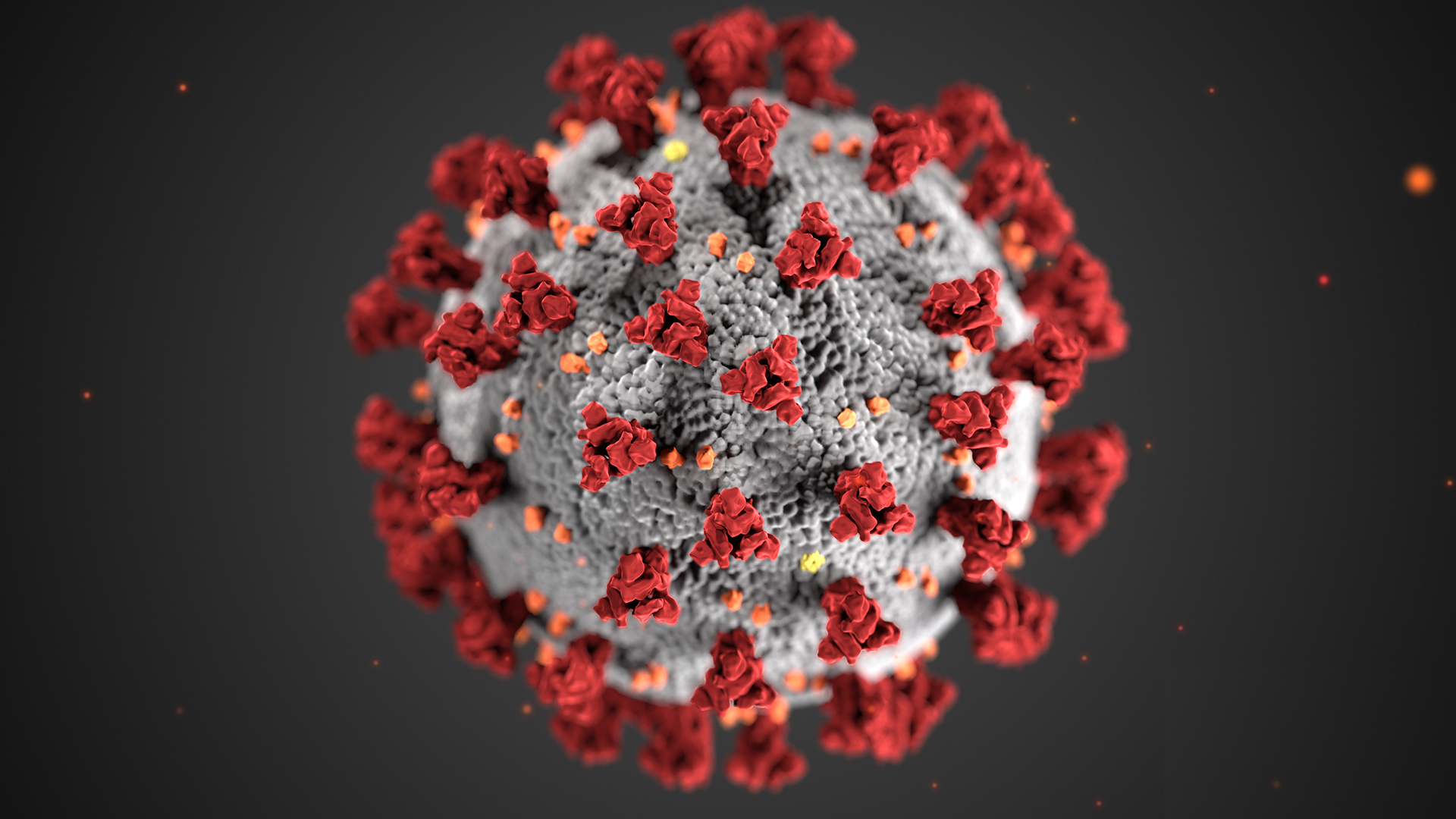 It's March 16, 2020, and our nation - our world - is experiencing a global pandemic of a disease called,
COVID-19, or "Coronavirus."
As we are all dealing with the "new normal" of living under restricted conditions and closed schools and businesses, I couldn't help but wonder what things were like, just over 100 years ago, when many of our ancestors lived (or died) under a similar threat - the
"Spanish Flu"
epidemic of 1918-1919. As I've read up on it, I've learned that not much is different now, than it was a century ago. Lack of preparedness, attempts at and orders for social distancing, and an overwhelmed healthcare system have been facets of both outbreaks.
This flu, also referred to as
"the grippe"
or
"The Spanish Lady"
struck the United States in multiple waves, at the exact same time as the height of World War One. Also, people were being hit with other diseases, such as typhoid fever and tuberculosis (which devastated my family), at the same time. (Several of my family members also died of a disease called
pellagra
, during this time. You can read more about that by clicking
here
.) The disease, though having gone down in history mostly known by the "Spanish Flu," moniker, actually first broke out in the United States, and was officially named, "
Group A Influenza
." Within months, it would spread worldwide, and eventually infect almost one-half of the earth's population. In North Carolina, where the bulk of my ancestors lived, over 13,000 souls were lost, including at least 17 physicians.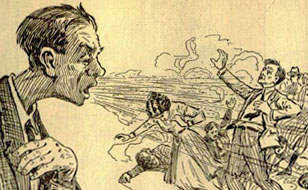 Detail of cartoon featured in October 1919 issue of the Health Bulletin.
A Blessing in Disguise
Another result of this deadly pandemic was that it brought about an explosion in community activism and volunteerism, another aspect that seems to be shared with our current crisis. Today, like in 1918-1919, neighbors are checking on one another, communities are banding together to be sure children and the elderly are fed and cared for, and various random acts of kindness are taking place, all over our cities. "People helping people" seems to one of our most patriotic and community-building acts, brought about in troubled times, but always showing the heart of our nation.
Though tragic in it's effect on the state, this influenza pandemic actually led to some positive and lasting outcomes in North Carolina. After exposing the inadequacies in the state's medical systems and lack of preparedness for an event such as this, this deadly influenza outbreak instigated organizational and structural changes in the immediate years that followed it. New hospitals were built, more specialized and comprehensive health institutions were created and/or former ones, like County Health Departments, were strengthened and given improved focus - especially on rural areas. And, perhaps most impactfully, it solidified the role of WOMEN in the field of medicine.
This Red Cross veil, from Wilmington, NC, was worn in 1918 during the WW1 flu pandemic that killed over 600,000 Americans.
I've searched my entire family tree (4610 people) and haven't found a soul for whom I have a death certificate whose cause of death was given as or caused by Influenza, in either 1918 or 1919. However, I do have at least 15 who died of pneumonia or, specifically, lobar pneumonia, during that period and, although the flu was not given as a contributory cause in any case, I imagine it could have been a possible instigator, in some. As mentioned above, my family members were stricken, severely, by pulmonary tuberculosis and pellagra. These two diseases caused no less than 25 deaths in my family, between 1912 and 1929, including that of my grandfather. But, that's a story for another post.
How did the Influenza pandemic of 1918-1919 affect your family and/or the state or community in which they lived? Please share in the comment section, below.
Thanks for reading, and please stay healthy and safe!
Renate
Addendum:
I remembered, after posting this, that my paternal grandparents, Anna/Annie GREEN and Calvin YARBOROUGH had gotten married in 1919, so I took a look back to see what date that had occured on. Sure enough, their nuptials took place on February 23, 1919, right in the middle of the influenza pandemic. Interesting. Perhaps that accounts for why they were married at the home of the Baptist minister, instead of at the church, although that was not an uncommon thing to do at the time. But, maybe, just maybe it was because of the pandemic.
Bottom of marriage record for Annie Green and Calvin Yarborough, showing that they were married at the home of M.S. Stamps (I think), the Baptist minister, at his home near Louisburg, on February 23, 1919.
Three witnesses were present: Joe Leonard, JS Wiggins, and Mary Bell Davis.
Permalink to this post:
https://justthinking130.blogspot.com/2020/03/north-carolina-and-spanish-flu-pandemic.html
Sources:
Burns, Kevin, Flu Pandemic of World War I, North Carolina Museum of History, Digital Article. Accessed Mary 16, 2020 at 7:15 p.m.
Cockrell, David L. ""A Blessing in Disguise": The Influenza Pandemic of 1918 and North Carolina's Medical and Public Health Communities."
The North Carolina Historical Review
73, no. 3 (1996): 309-27. Accessed March 16, 2020. www.jstor.org/stable/23521395.
Live Science, website,
https://www.livescience.com/topics/live/coronavirus-live-updates
. Accessed March 16, 2020 at 7:47 p.m.
McKown, Harry, "October 1918 -- North Carolina and the 'Blue Death'," This Month in North Carolina History, October 2008.
Stasio, Frank and Magnus, Amanda, "What Have We Learned from the Flu Pandemic of 1918?, " WUNC, North Carolina Public Radio Program, "The State of Things," accessed online March 16, 2010 at 7:00 p.m.
https://www.wunc.org/post/what-have-we-learned-flu-pandemic-1918